A Good Recipe For Vegetable Lasagna
The vegetable lasagna dish is one that will be a crowd-pleasing item. That can fit in with a vegetarian diet for many health-conscious people. Start by assembling the right ingredients in the kitchen. Noodles and tomato sauce are a must for most people. That is a traditional staple of vegetable lasagna and will be appetizing to people. But there are other vegetables that can be included, such as zucchini and red bell peppers. That will add a nice kick and give people more interest in the dish as well. The goal is to provide a savory and tasty dish, albeit without the inclusion of meat added.
Start by boiling water and adding the pasta to the pot. Then move on towards chopping up some vegetables. Thin strips of red bell pepper can be made ahead of time. The dice the zucchini into circular pieces that can be layered in the dish. Cremini mushrooms are another nice idea if the pasta sauce does not already feature mushrooms.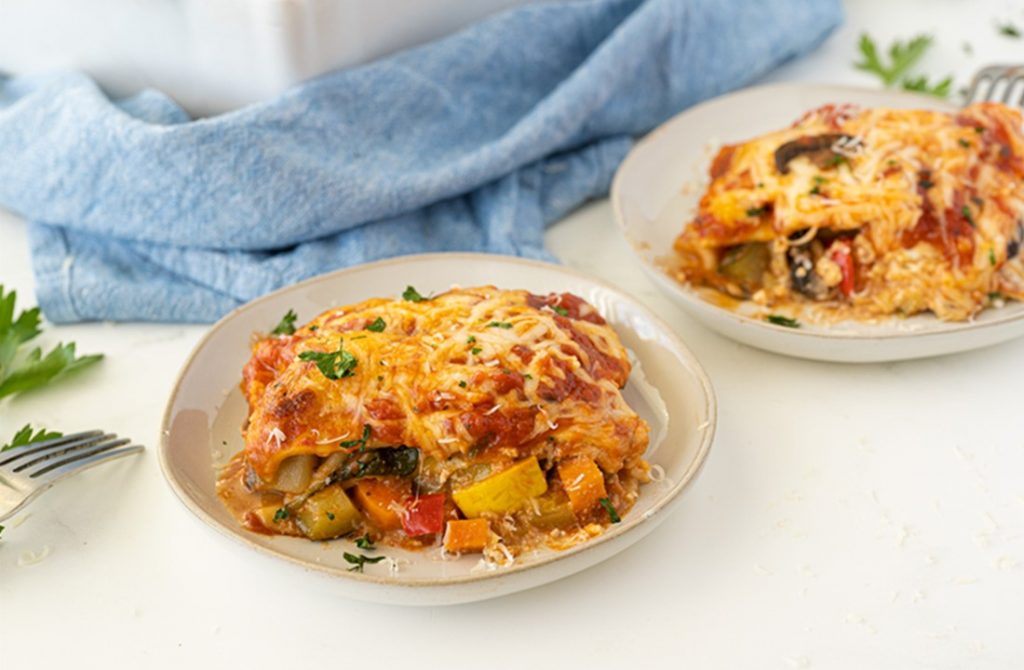 Mince garlic to add to the sauce if that is needed. Be sure to chop and set aside all vegetables before the preparation is complete. The pasta can be drained and cooled before it is layered. Use a glass pan and then layer the pasta on the bottom. Then add some rows of peppers, zucchini, and mushrooms. Cover with another layer of pasta, then another layer of vegetables. Pour the pasta sauce on top for a nice addition to the lasagna.
When the dish is prepared, think about spreading some vegetarian cheese on top. Stores are now selling vegan cheese in many forms. Then place the glass pan in an oven for baking. Bake until it is hot throughout and brown on top. Then serve with garlic bread too.